DUMP TRUCK 6X4 NEW N8V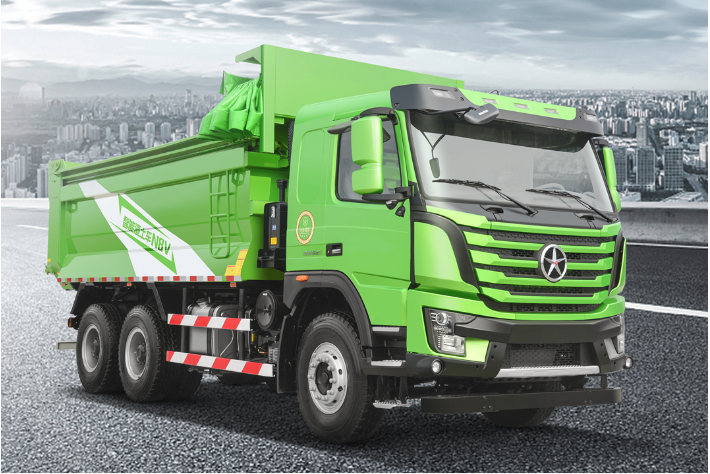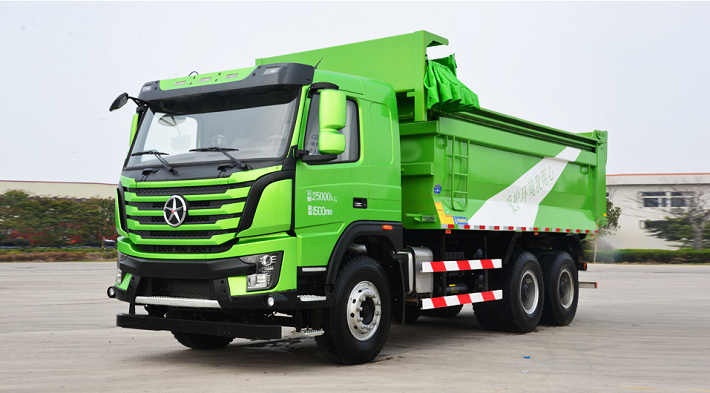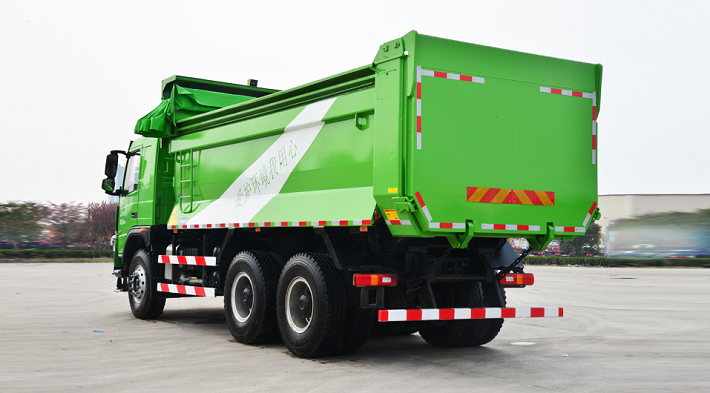 N8V series 6X4 sandstone-transporting truck
driving type:6X4
working condition:STANDARD
engine:WEICHAI
horsepower:375 HP
forward gear:12 GEAR
emission standard:EURO2
N8V
series 6X4 sandstone-transporting truck is a competitive product developed by the cooperation of
Dayun 's machinery-truck-developing team with vehicle-reforming companies. This truck of this model
employs more than 10 new technologies and covers the power from 350HP to 375HP, which is so reliable
and easily handled that can satisfy various need of transporting sandstone in urban construction. It is
mainly used for transporting sandstone, coal, mineral, and construction material.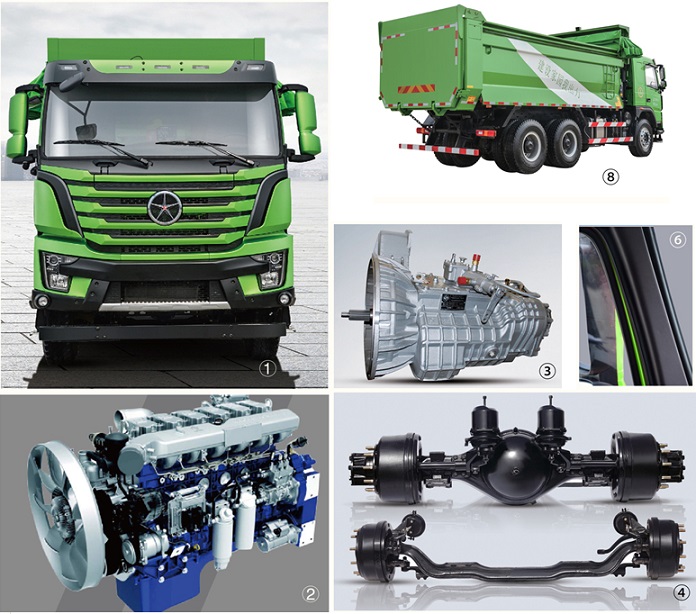 U shape lorry box:
High-strength steel production, light weight, long life, improve transport efficiency;
loading and
unloading efficient.
Cabin:
Using black and yellow and thick sturdy grille before the face, far and near the light design, enhance
the
lighting effect, steel bumper safe and reliable, dynamic fashion.
Wei Chai Engine:
Standard "Mei
shun" cylinder brake, brake power greater, more secure driving; the use
of 750mm
diameter fan and flexible wind ring, to enhance the cooling capacity and im
prove vehicle economy
and reliability;
vehicle comfort Well, the reliability of parts is high.
Fast gearbox:
The specially-developed 12-gear series transmission, with long distance from gears to central
shaft,
has the advantages of superior reliability, best stability and highest transmission efficiency. After the
gears being
optimized, the truck has better climbing capacity an d even more fuel-economic.
Axle:
Heavy load, universal, standardized, maintenance-free wheel axle, long life, maintain a large amount of
accessories easy to purchase, easy maintenance. 13/16 tons of Mercedes-Benz technology after the bridge,
carrying capacity, quality and more reliable.
Frame :
The use of simulation analysis and electrical measurement technology, the use of high-strength steel,
the
most domestic high-strength steel, the use of high-strength steel, the use of high-strength steel,
Advanced, the
highest tonnage of the three-dimen
sional CNC punching production line, so that a stam
ping
machine, the strength
increased by 50%, low failure rate, anti-rollover ability.
Sealing strip:
Double seal design, excellent cab sealing, the effective isolation of external noise and dust, the
cab
with sound insulation materials and noise reduction design, the body floor laying PVC + polyurethane foam
carpet,
the basic thickness of 20mm, further sound insulation, idling The internal noise is within 60dB.
Wiring harness :
Vehicle wiring harness full floating design, enhance vehicle cleanliness and wiring harness
reliability; harness temperature from 85 degrees to 120 degrees, the vehicle reliability is high.
Electric flip :
Electric control cab lift, vehicle inspection and maintenance time and effort.