TRACTOR 6X4 NEW N8V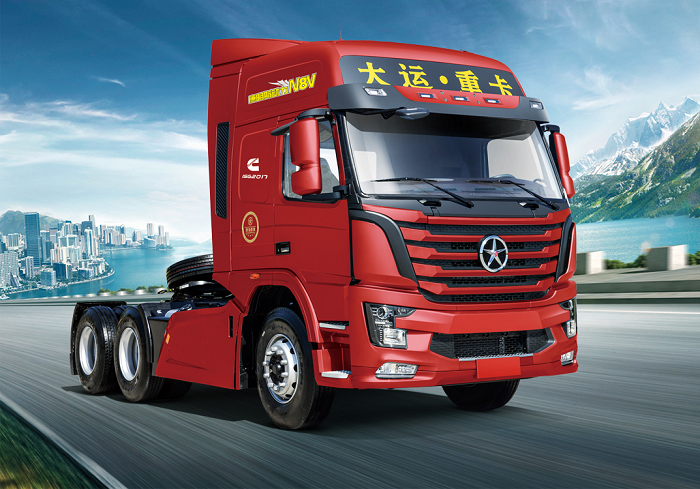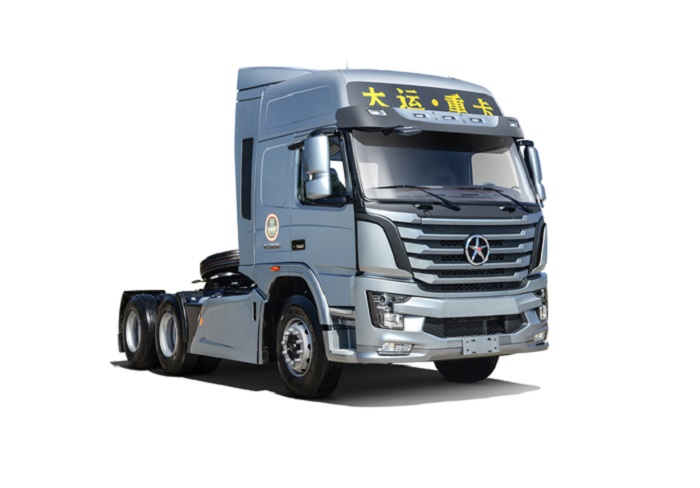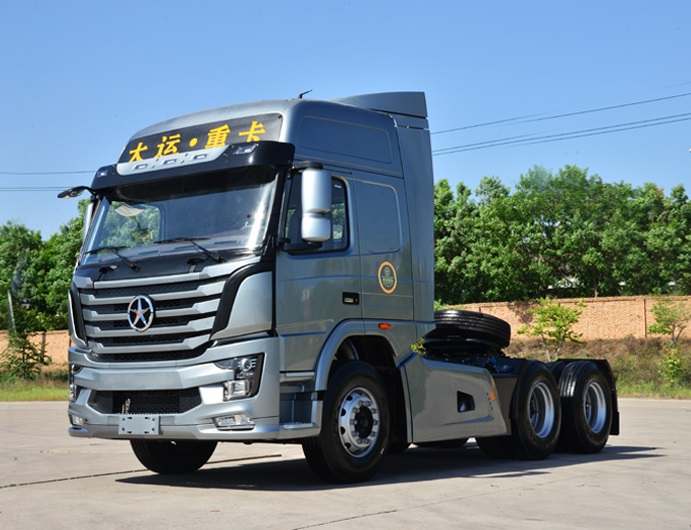 N8V series 6 × 4 tractor(Wei chai)
driving type:6X4
working condition:STANDARD
engine:WEICHAI
horsepower:430HP
forward gear:
emission standard:EURO 2
N8V series 6 × 4 tractor positioning in the high-end heavy truck products, covering 350 to 460 horsepower, mainly
for daily industrial products, express delivery, cold chain, light throw transport industry in the long-distance logistics
and Dayun trucks highlights the luxury and comfort, intelligent and reliable, transport timeliness.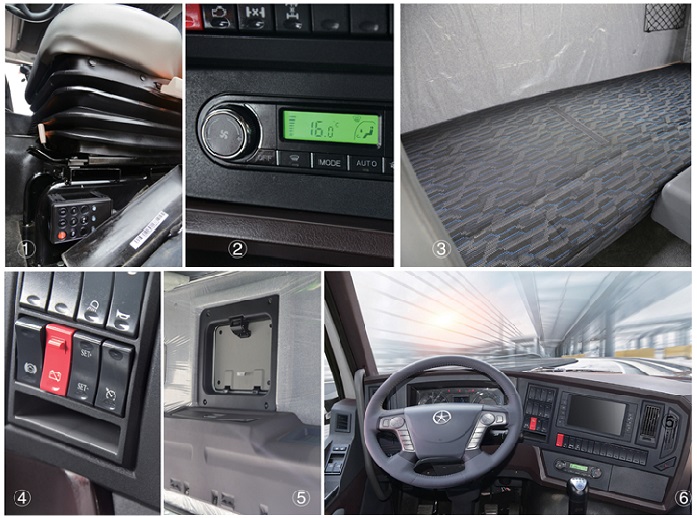 The overall style of the cab:
The overall style is simple, elegant, gives the soul of calm, to create a sense of comfort, center console and the
floor with dark, different color contrast enhanced cab spacious visual atmosphere.
Airbag seats
The use of headrest integrated air damping seat, according to their own needs to adjust, greatly reduce the driver's
long-distance driving fatigue.
Semi - automatic air conditioner
The temperature and humidity can vary automatically according to the setting.
Sleeper widened
The sleeper is widened and added protective fence, reading lamp, which is convenient for rest and reading,
embodying the human—oriented designing idea.
Automatic cruise
This function can reduce unnecessary speed changes, which will both save fuel-consumption and effectively
ease the fatigue of drivers.
Top sunroof
Speed up the air flow inside the cab, improve the car environment, conducive to physical and mental health.
Control console
Using S-shaped surface, to create a sense of overhead. Semi-package instrument design makes the driver more
convenient control, surrounded by a sense of stronger, more sense of security; great sense of science and
technology touch large screen, key control accurately, clear, the driver can easily operate the functions of the vehicle.
LCD instrumentation :
The newly increased function of instantaneous fuel display, as a result the drivers can casually get aware of the
fuel-consumption variation and thus better control the fuel-consumption while driving.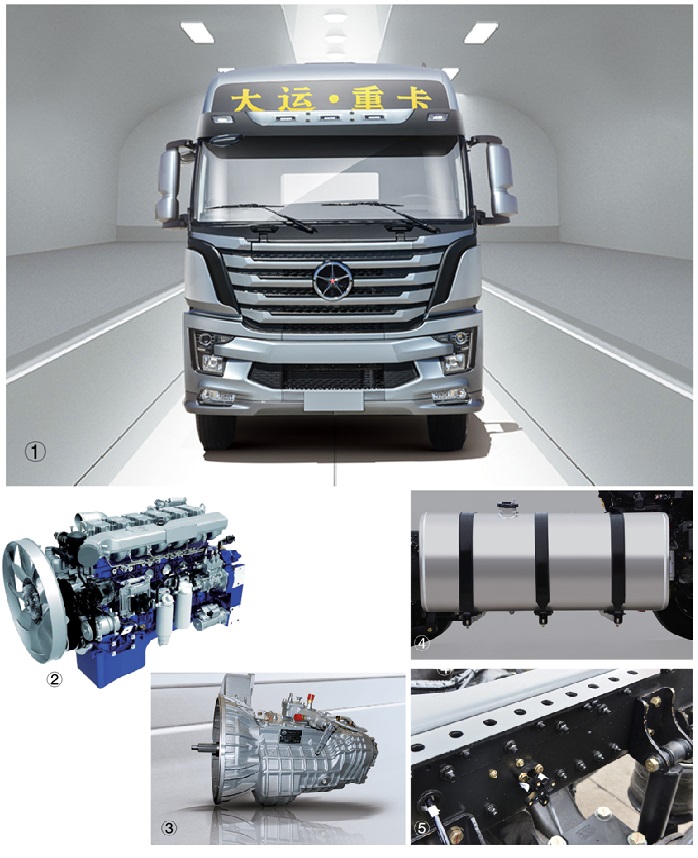 Cabin: Using black and yellow and thick sturdy grille before the face, far and near the light design, enhance the
lighting effect, steel bumper safe and reliable, dynamic fashion.
Wei Chai Engine: Standard "Meishun" cylinder brake, brake power greater, more secure driving; the use of
750mm diameter fan and flexible wind ring, to enhance the cooling capacity and improve vehicle economy and
reliability; vehicle comfort Well, the reliability of parts is high.
Fast gearbox: The specially-developed 12-gear series transmission, with long distance from gears to central shaft,
has the advantages of superior reliability, best stability and highest transmission efficiency. After the gears being
optimized, the truck has better climbing capacity an d even more fuel-economic.
Axle: Heavy load, universal, standardized, maintenance-free wheel axle, long life, maintain a large amount of
accessories easy to purchase, easy maintenance. 13/16 tons of Mercedes-Benz technology after the bridge, carrying
capacity, quality and more reliable.