ZS1110GN/ZS1115GN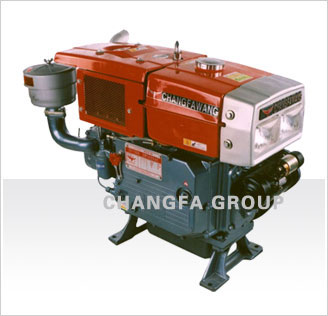 CHANGFA
Single cylinder diesel engine
ZS1110GN/ZS1115GN
Main Characteristics: Light and handy in structure, convenient in moving, small in vibration, stable in operation, convenient in maintenance, fuel saving and convenient in starting.
Special instroduvtion: It is a popular matched type at present. It is good in starting property low fuel consumption.
Main applications: As a power device used for hand tractor, irrigation and generating sets, air compressor, inland ships, engineering machinery, transportation vehicle and processing machines for agricultural products and sideline products(e.g.Thresher, rice mill, flour-milling machine, fodder grinder).